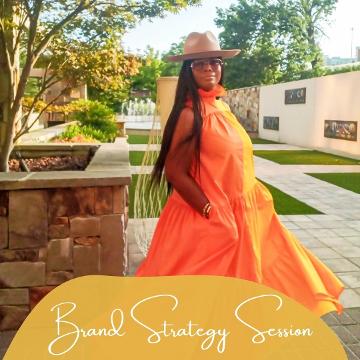 Branding is the foundation for a successful business and can influence how your brand is perceived by potential customers/clients.
A Holland Group PR Brand Strategy Session is designed for the individual intent on developing a solid Brand Strategy and devising a strategic plan to connect with their target audience. In these sessions you'll gain knowledge and insight to utilize in your brand.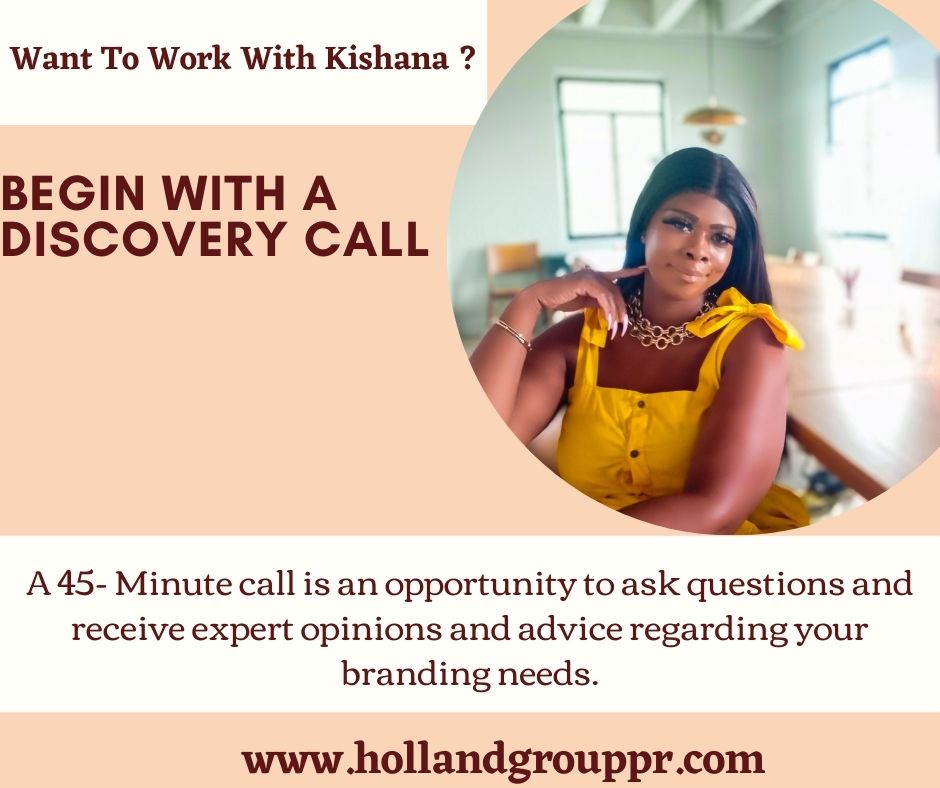 Are you interested in simply popping on a call with Kishana? If so, a 45 Minute Discovery Call may be the best way to begin.
On this call you'll have the opportunity to ask questions and receive our expert opinions and advice regarding your branding needs. Often times individuals receive clarity and direction after the initial call and make the decision to move forward with a Holland Group Strategy Session or Virtual Group Session.
To inquire about a Discovery Call, contact us.

Private Coaching
Private coaching is the most intensive and accelerated program in working with Holland Group PR. Our coaching programs are designed to work 1:1 with you in developing your complete business strategy. Holland Group PR currently offers 3 Month Coaching &(6 Hour) Power Strategy Coaching Sessions. These programs are tailored to your unique business needs and designed for individuals prepared for comprehensive coaching.
3 Month Coaching
This 3 month program is a comprehensive program that includes 8 virtual/in-person video sessions. Each session is designed to tackle your wants, needs and desires in your business. These sessions will include problem solving and identifying solid strategies to implement in your business. From crafting your pitch to branding & marketing strategies tailored to your unique business, you will gain knowledge and invaluable insight with constant communication and follow-up.
To inquire about a 3 month coaching program, contact us.
6 Hour Power Strategy
6 Hour Power Strategy Sessions are ideal coaching sessions for individuals who desire to move at a faster rate in creating their business growth initiatives. These virtual/in-person sessions will address your business goals and needs that you will share prior to the session.
To inquire about 6 Hour Power Strategy Session , contact us.