Holland Group PR Online Shop
Thank you for visiting The Holland Group PR Online Shop. It is here we you can purchase our digital products and virtual event sessions to assist in launching or growing your brand. Be sure and check back often as we will be adding new resources regularly.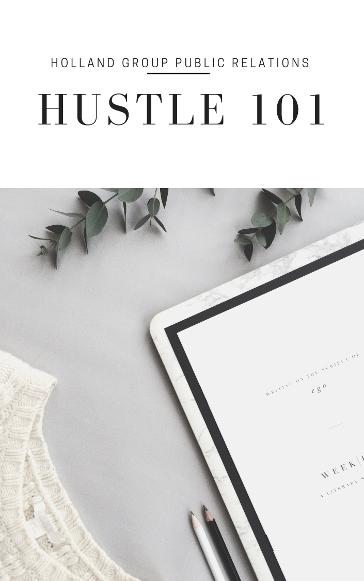 Everyone has dreams of leaving their 9-5 and starting a business, yet not many know the true secrets of "Hustling" . In the first e-book of "The Hustler Series", Hustle 101 is a rare candid look at hustling through the eyes and experiences of Holland Group PR Chief Strategist, Kishana Holland. This e-book is for anyone looking to launch a business or transition their brand to the next level. "I like to refer to Hustle 101 as a "Play Book" entrepreneur life.
Price: $20
© Copyright Holland Group Public Relations